Our Leadership Team
The Nittany AI Alliance leadership team is composed of administrators and professionals with a lifetime of experience in a wide variety of positions in higher education and private industry.
Daren Coudriet — Executive Director of Innovation, Penn State Outreach; Director, Nittany AI Alliance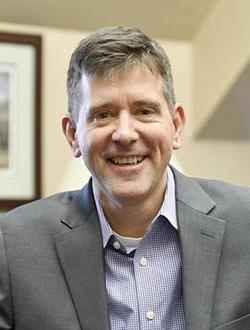 Daren Coudriet is the Director for the Nittany AI Alliance. He has devoted his entire career to helping organizations leverage and adapt to the change created by disruptive technologies. He established his first consulting firm while pursuing his B.S. in engineering at Penn State. Upon graduation, he helped start a venture-backed firm in State College, Pennsylvania, that developed solutions using geographic information systems (GIS). He started his first internet consulting firm in the 1990s and has been involved in helping organizations leverage the disruptive nature of the internet ever since. Daren also earned his M.S. in engineering and MBA in strategy and marketing from Penn State.
Tracey DeBlase Huston — Vice President for Outreach, Penn State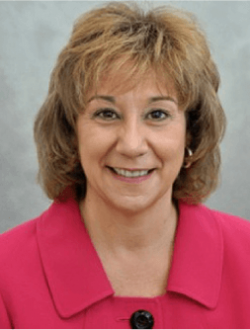 Tracey DeBlase Huston is the Vice President for Outreach at Penn State. She has more than 31 years of experience in the university relations, strategic communications, marketing, and student recruitment fields.
Prior to her appointment as Vice President, she held several positions during her tenure at Penn State including Associate Vice President for Marketing and Enrollment Services for Outreach and Online Education, Executive Director for Outreach and Online Education Marketing and Admission Services and Director of Communications. Before her arrival at Penn State, Tracey served in two different roles at Juniata College. She was the Assistant Director of Public Relations and the Director of Sports Information.
Her work has been recognized nationally with awards from the Council for Advancement and Support of Education, the University Professional Continuing Education Association, and the Collegiate Sports Information Directors of America. She holds a B.A. degree from Juniata College and an M.S. degree from Penn State. She is a consultant and lecturer on issues and opportunities related to strategic communications, and she is a certified facilitator for Development Dimensions International (DDI). 
Jeff Smith — Associate Vice President of Operations, Penn State Outreach and Online Education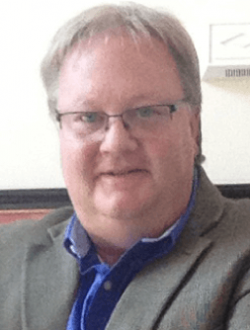 Jeff Smith has been with Penn State World Campus since 1999. He joined Penn State after 15 years with IBM, where he held leadership positions in HQ consolidation and restructuring accounting as well as joint ventures strategy and operations. 
Jeff has been responsible for building the finance models that have supported World Campus and enabled its growth to the current count of more than 15,000 online students, with the plan to grow to 45,000 students. He holds a B.S. degree and MBA from Penn State.
Brad Zdenek — Innovation Strategist, Nittany AI Alliance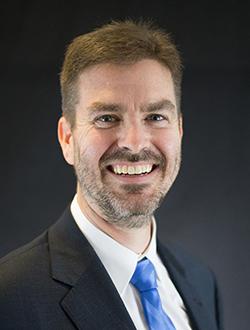 Brad Zdenek is the Innovation Strategist for the Nittany AI Alliance, bringing to the team over 20 years of experience in supporting, developing, and leveraging disruptive technologies to improve the student experience across the K–20 spectrum. Prior to joining Penn State, Brad solidified his love of education while teaching middle school social studies in North Carolina.
After choosing to pursue his graduate studies, Brad took on a number of roles at Penn State, including directing the professional development and outreach efforts for both the STEMScouts and Regional Educational Laboratory – Mid-Atlantic initiatives, helping K–12 teachers leverage research-based practices for improving teaching and learning. More recently, Brad served as Innovation Strategist for the Center for Online Innovation in Learning, strategically building and supporting a culture of innovation across the University. 
Brad is currently a doctoral candidate in educational leadership at Penn State with research interests that include educational ethics, innovation, and the integration and diffusion of educational technology.