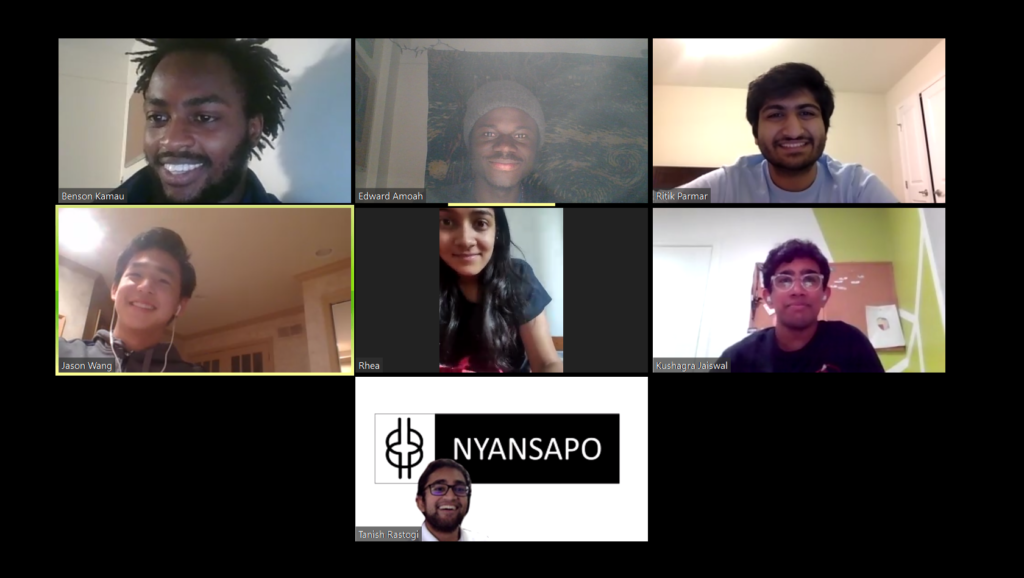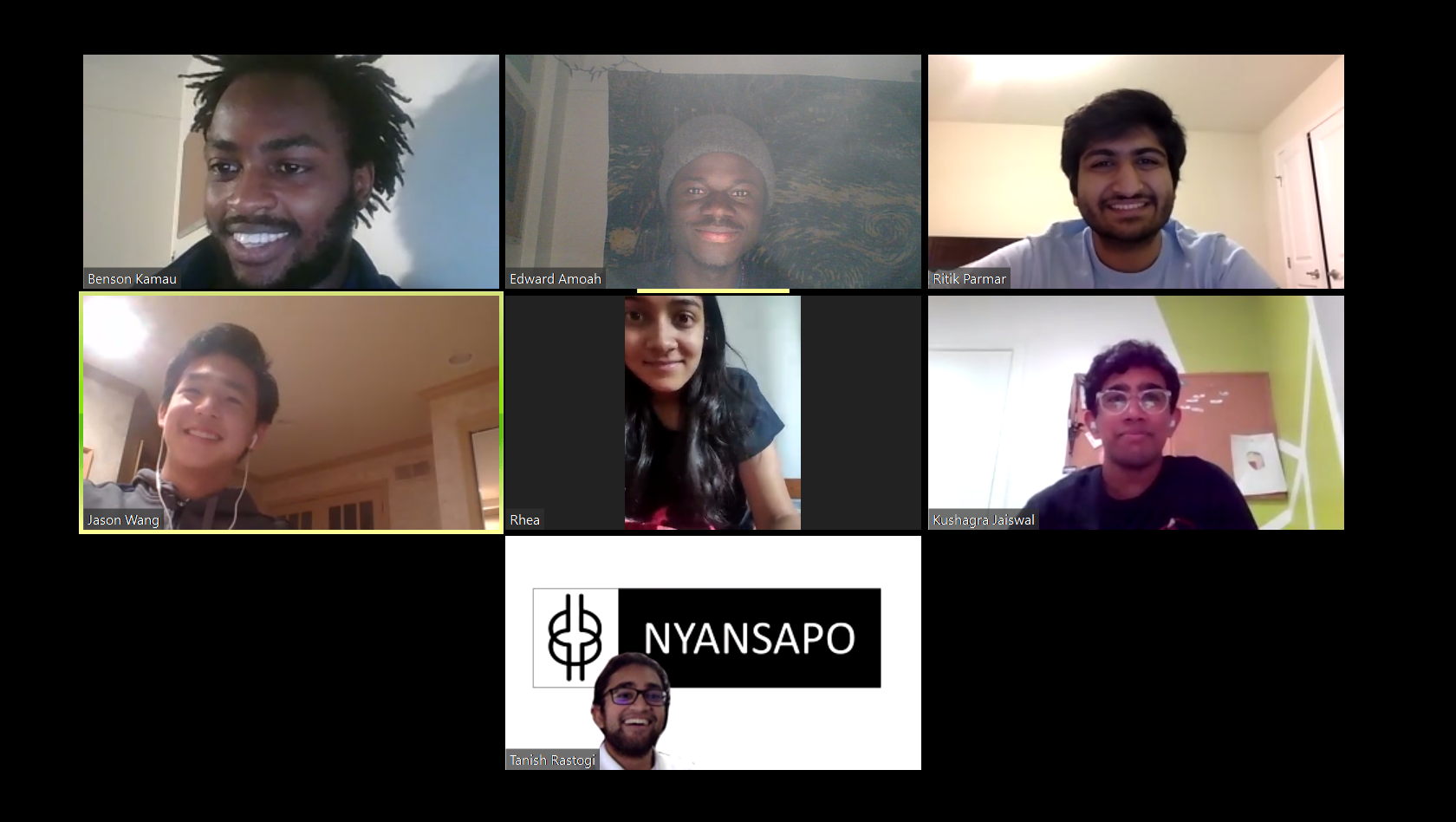 Nyansapo is a team project committed to serving teachers, volunteers, and non-government organizations (NGOs) by implementing an educational program called "Teaching at the Right Level" that helps students become literate. Our main area of focus is in Kenya, where the average student-to-teacher ratio is 40:1. Because of this disparity, many students do not develop crucial, life-changing skills in reading or writing. Our vision for Nyansapo is to develop an application for educators to administer a digitized literacy test to speed up diagnostics, collect relevant data, and help teachers spend more time doing what they do best — teaching. For our project, Nyansapo, we divided into sub-teams working on different aspects of the project: continuing app development, designing the user interface, implementing Natural Language Processing, and creating presentation materials. Before spring break, our team reserved a weekly meeting room in the Knowledge Commons in Pattee Library. In the midst of processing the whirlwind of change that everyone faced after spring break due to the COVID-19 pandemic, our work completely shifted online. Due to our members being spread out in two different time zones and in addition to juggling course work and familial commitments, our meeting times changed from week to week.
Because of the fast-approaching deadlines and tasks yet to be finished, we held many discussions in a group text chat and set up impromptu meetings as colleagues. In addition, we naturally found time to check in with one another as friends and fellow students. Our full group meetings were successfully held over Zoom. The share screen feature allowed us to showcase our individual work and keep everyone on the same page. Microsoft Office was essential in creating a shared repository to edit our documentation, comment, and continuously iterate, especially when members had some free time in between classes. Additionally, Adobe Creative Cloud was an indispensable tool for many creative tasks: designing our logo with InDesign, developing a basic app prototype in Adobe XD, and creating a video in Adobe Premiere Pro. Last but not least, the unlimited Google Drive storage made file sharing quick and easy. All of these tools are provided to Penn State students and are tremendously useful in aiding collaboration and enhancing the quality of our work, especially from a distance.
In the coming months, everyone on the Nyansapo team is committed to advancing the project. Our team hails from Kenya to Singapore to the northeast United States, so we will continue to connect via Zoom video conference, and we are coordinating design-thinking workshops to improve our prototype for teachers and students. The first step of the process is to empathize by "stepping into the shoes" of educators and students in order to address their needs and desires. With the help of Penn State resources, the Nittany AI Alliance, and each other, we are confident that we can tackle the many challenges ahead as we move forward into the next phases of development.