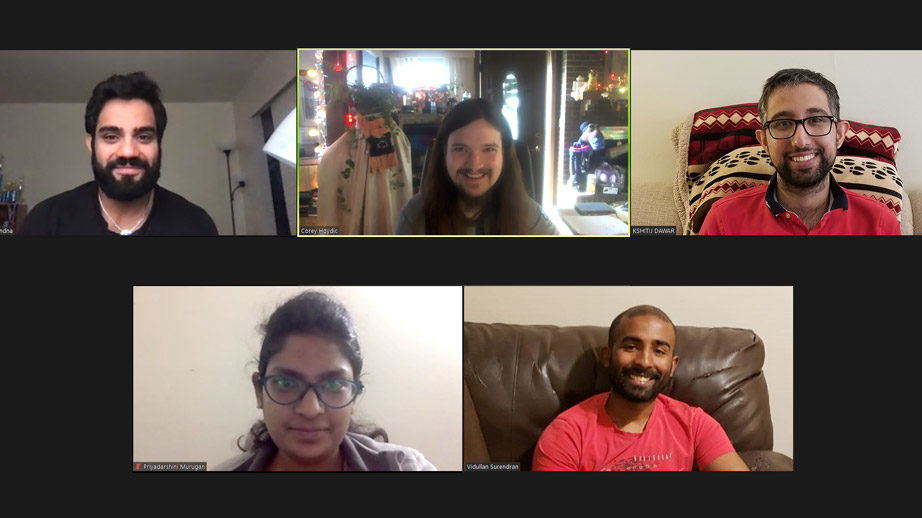 Energy Intelligence is an application designed for the Nittany AI Challenge. The goal of the project is to aid users in conserving and reducing energy costs and footprint by regulating heating systems, cooling systems, and lighting by modeling behavior. For a typical user, the AI tool could analyze their daily routine and patterns in their schedule and seamlessly regulate home lighting and thermostats within specified bounds to maximize energy conservation while minimally affecting day-to-day activities and preferences. For example, when you leave the house, our tool would ensure that the lights, TV, and other non-essentials are shut off and the heating/cooling is reduced. This limits both your energy costs and your energy footprint without ever really changing your behavior!
It has been an interesting and unpredictable journey for Energy Intelligence. Our team holds the unique distinction of being one of the teams that was not selected for funding in the initial Idea Phase. However, defeated we were not: given the opportunity by Brad Zdenek, innovation strategist for the Nittany AI Alliance, to continue — albeit without funding — Energy Intelligence had a choice to make. After recalibrating our focus, defining our goals as a team, and putting in much more work than we initially expected — we decided to press on and take the steps necessary to create an early working version of our algorithm for the Prototype Phase. This renewed focus, however, was immediately challenged with another roadblock: COVID-19. Our choice to continue with our project was made in early March as the days of social distancing were just beginning; through these uncertain times that affect us all, we decided to turn our limitations into strengths wherever possible. Though we were no longer able to meet in person, we started using Zoom for meetings. The flexibility provided by Zoom allows us to meet on-demand as a team once or twice each week, focusing on our individual progress with current tasks and what each team member hopes to accomplish by the next meeting. We also communicate regularly in a Facebook group chat, giving us more immediate access to each other in regard to asking questions, looking for feedback, and updating each other on our day-to-day progress. We sought these opportunities to bring us closer together and allow us to function in a team-oriented environment as effectively as possible. We continue to make the best of the hand we were dealt, and our efforts have not been in vain — Energy Intelligence was chosen as one of the top 10 teams to progress to the final round and create a Minimum Viable Product (MVP).
In recent days, we have taken the time to enhance our understanding of our technology and user market by interviewing homeowners, including Brad Zdenek, as well as reaching out to many residential homebuilders in order to gain both expert and user feedback that will allow us to create something that is of value to consumers. In the coming days leading up to presenting our MVP, we aim to make improvements on our algorithm and begin testing it in an actual home. For two group members, Akshat and Kshitij, this project will perhaps be their final piece of work before they each earn their Ph.D. and move on to bigger and better things. Though many challenges lie ahead for the team, and the journey is far from over, it is the hope of Energy Intelligence to persevere and create something worthy of pride that will make a difference in the lives of our users and our society at large.