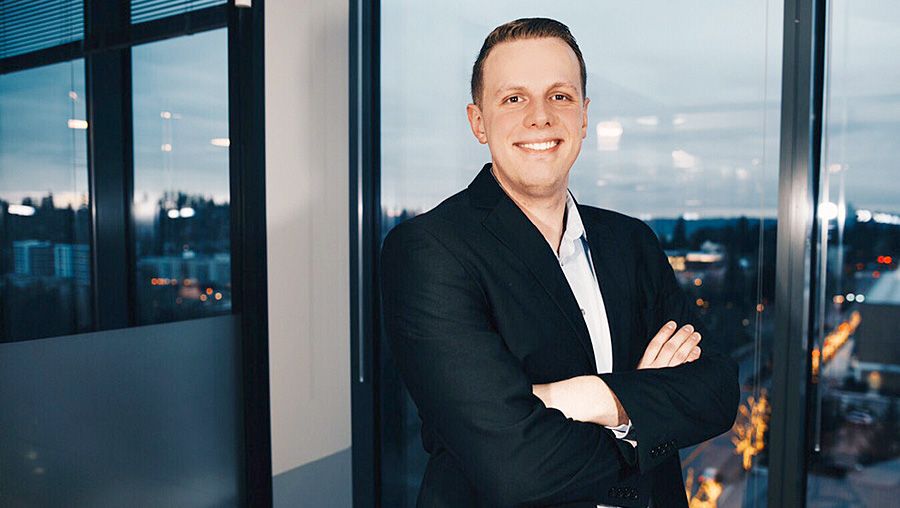 As part of the Nittany AI Challenge, I was able to bridge my classroom knowledge into a real-world setting, which ultimately helped me define my next step after graduation. It gave me the chance to take what I'd learned and put it to the test by creating solutions for real-world problems. Additionally, the Challenge provided opportunities to develop leadership, technical capabilities, project management, marketing, and teamwork — all skills you need to build your career.
During the Challenge, IBM graciously let me — and other participating students — get hands-on experience with their Blue-mix platform, which included many different AI and machine learning services and tools. This gave me a unique opportunity to use the types of platforms that I'd be working with after graduation.
After graduating from Penn State in 2017 with a security and risk analysis degree, I went on to work for Boeing as an application security specialist. While working at Boeing, I joined a startup for a brief period that was involved in the creation of chatbots and natural language processing. Since then I've moved on to work at Avalara, a company that specializes in software for automated tax compliance. These experiences would likely not have occurred if it wasn't for the Nittany AI Challenge. 
In addition to all of this, I was able to work with an excellent group of teammates to build our final product. This was another great experience as I got to network with faculty, students, and professors, giving me a more diverse experience as compared to just working in an all-student team like I was used to doing for classes.