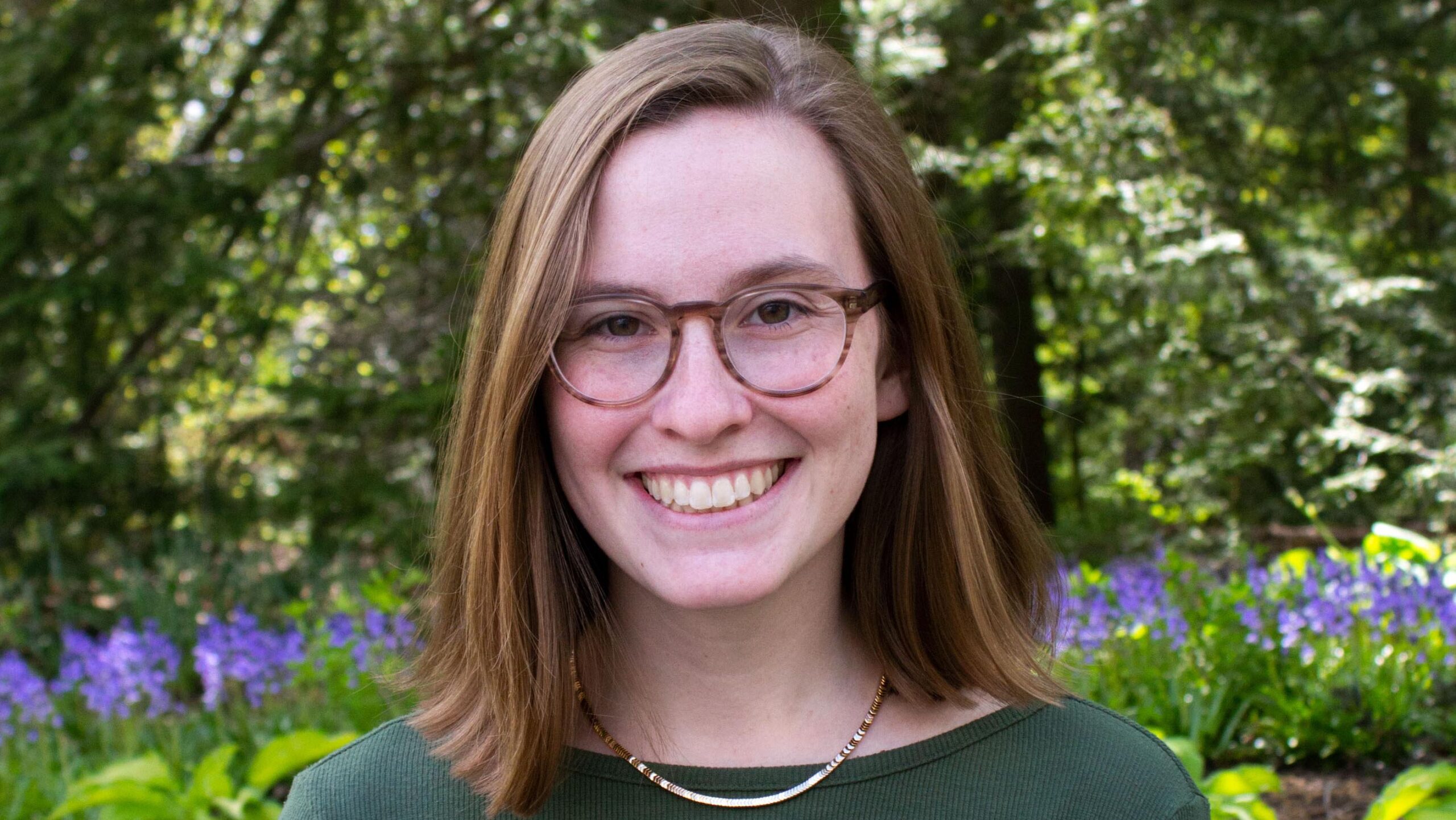 As a graphic design major, Christie Warren was hesitant to join her group of friends — who were all in technical majors — in the Nittany AI Alliance's 2018 Nittany AI Challenge.
"What's the worst that could happen?" her friend Michael Roos asked.
She agreed and ultimately decided to join the team because it was a great way for her to gain exposure in an area she was curious about, UI/UX design, and learn several new skills early on in her college journey.
"The prospect of working together on a complex project from ideation to implementation also seemed to all of us like a unique opportunity that we might not find elsewhere in school," Warren said.
The team, named LionPlanner, aimed to provide college students with an easier, less overwhelming way of planning which courses they would take, more than a semester in advance. The app allowed students to choose their major(s), minor(s), and how many semesters they planned to spend at college. Then, taking into account any previous credits they had earned, LionPlanner generated a full course schedule for those semesters. Students could also test out other majors and minors and easily swap out courses using a searchable course catalog within the same interface.
"After presenting our prototype, numerous audience members approached us to express how much our project would've helped them and/or their kids navigate college and save time and money doing so," Warren said. "Hearing this feedback really hit home how impactful technology can be when developed and designed with good intentions, and it made me so excited for what else I could do if I kept on this path. This is the 'moment' I always refer to if I'm ever asked why I decided to pursue UX design as a career."
The team ended up winning the grand prize of $30,000 in the final phase of the 2018 Nittany AI Challenge, but Warren and her LionPlanner teammate, Matthew Mancini, didn't stop there.
Warren and Mancini decided to participate in the 2019 Nittany AI Challenge with Revu, an app that helped keep students engaged when learning from reading assignments by automatically generating multiple choice quizzes that helped them stay focused while also testing comprehension of key concepts. A bank of generated keywords also guided students in identifying which parts of the reading were most important to comprehend.
"It gave teachers a way to verify that their students completed out of class reading assignments without taking time from class or spending their valuable time making quizzes," Warren said. "In order to account for any flaws in our algorithms, we allowed teachers to edit any part of the quiz as well as add new questions. The quiz could be distributed by simply sharing a link, and teachers could monitor students' progress and even see commonly missed questions."
Warren and Mancini didn't just win the 2018 Nittany AI Challenge — they also received the grand prize of $15,000 in the final round of the 2019 Nittany AI Challenge.
"I was and still am incredibly grateful just to have had the opportunity to participate in the Challenge twice," Warren said. "Our projects winning both years provided me with validation of how much I had learned during the Challenge. After entering with basically no experience, receiving those honors encouraged me tremendously to keep learning more about UX design and led me to become more ambitious in learning outside my classes."
Warren graduated from Penn State in May 2021 with a degree in graphic design and recently started her professional career as an associate UX designer at KiwiCo.
"One of the many ways the Challenge prepared me for my career was by providing a real-world scenario in which I could make mistakes and grow," Warren said. "This experience of being 'thrown into the deep end,' but in a very safe environment, gave me confidence and self-awareness that I'm certain will benefit me in my career."
She advises fellow arts and architecture students to embrace the safe environment by testing the waters and getting out of their comfort zone.
"Designing an application that incorporates artificial intelligence (AI) poses a unique set of user-experience problems: handling algorithmic flaws, giving users sufficient control, etc.," Warren said. "I think anyone who plans to have a career in designing experiences for people would benefit from taking on and learning from these challenges inherent to designing with AI."
Although Warren is no longer a student at Penn State, she is still involved with the Nittany AI Alliance, now in the position of judging the work of student teams in the final minimum viable product round of the 2021 Challenge.
"AI is an exciting tool that, even with small applications, can make a big positive impact in someone's daily life," she said. "I couldn't be happier to now continue learning as a reviewer for the Challenge!"
The Nittany AI Challenge represents an unparalleled opportunity for teams of undergraduate Penn State students to leverage AI technology to make the world a better place. Participants can gain hands-on experience working with a team while learning about AI technologies from leading industry experts. Students who want to develop entrepreneurial ideas, build out a résumé, explore a capstone project, and practice valuable soft skills including leadership, collaboration, and communication are encouraged to learn more about the Challenge and attend the virtual AI for Good Expo 2021 on Tuesday, September 28.