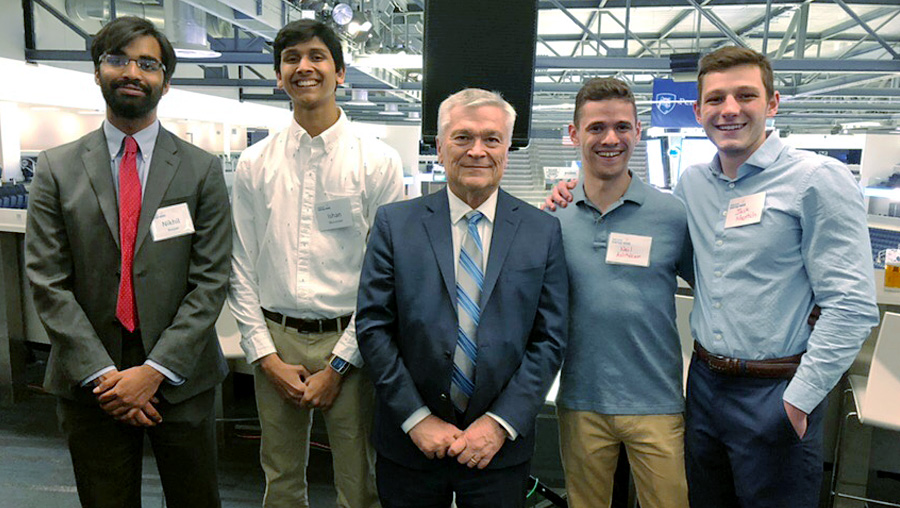 As part of the Nittany AI Challenge, my team is building LionPad, a comprehensive housing tool for Penn State students. Our tool helps students find off-campus housing by providing personalized recommendations powered by machine learning. We've made it through the first two stages of the Challenge and are currently competing for $25,000 in the final round!
Competing in the Nittany AI Challenge has been a great experience. Throughout the Challenge, we've created a machine learning web app from the ground up. To make this happen and get through the first two stages of the Challenge to the final round, we've had to develop a product idea, collect data, design an intuitive user interface, program a bug-free backend, and build an accurate machine learning model. In addition to these technical aspects, the Challenge has forced us to take a step back from the technical details and think about the impact of our product. Through our proposal, demo video, and pitch, we've had the opportunity to convince judges and potential investors of the value of our product.
The Nittany AI Challenge has provided us with a wealth of helpful resources to accelerate the development of our product. Our team decided to utilize one of the Challenge's resources: The Oracle Advantage. Through the Oracle Advantage, we were given the resources to develop a chatbot using the Oracle Digital Assistant, consult one-on-one with software engineers, and network with leaders at the company. These resources have helped us both develop our product and develop our technical skills.
Working on our web app has given us real-world product development experience. We've had to learn new skills and technologies on the fly, deal with messy datasets, and prioritize what really matters for our product. These considerations have helped us apply what we've learned in the classroom in a real-world startup setting. Competing in the Nittany AI Challenge has been a valuable experience. Pitching an idea and developing it into a machine learning web app has not been easy, but it's ultimately been very rewarding. Our team has learned a ton through the Challenge, and we encourage anyone interested to compete next year!