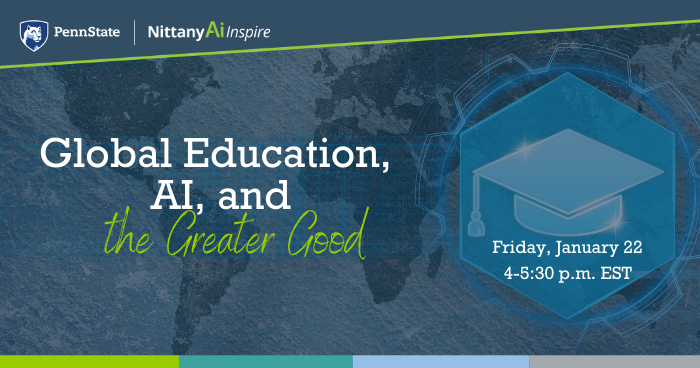 ---
Technology's application to global education is disrupting traditional models, creating new opportunities, and in some cases, widening existing disparities. What will global education look like in the future, and what role will artificial intelligence play?
Who Should Attend
Students, faculty, staff, companies, and organizations focused on K–12 and higher education who are interested in a solution-oriented approach to global education should attend. We welcome all knowledge and skill levels, with the goal of surfacing the extraordinary possibilities of an AI–enabled world.
Join us to discuss the current challenges in global education and gain insight into the ways that AI is being used to address those challenges to positively impact equitable education experiences across the globe.
AI for Good is the philosophy that guides and shapes Nittany AI Alliance's work to advance artificial intelligence to make the world a better place. This work falls under one of four pillars aligned with Penn State's resources and expertise — education, environment, health, or humanitarianism. This event is focused on the education pillar.
Agenda
Time
Session

4:00–4:20 p.m.

Welcome + Quick Connection

Get a quick tutorial of the Remo event platform and participate in an audience activity.

Event Facilitator: Spud Marshall

4:20–4:40 p.m.

Lightning Talk

Michelle Weise

4:40–5:20 p.m.

Topic Exploration with Topic Leaders

Personalized education
Disenfranchised populations
Emotional wellness
Education technology solutions
Learning analytics
Access to education and technology
AI solutions in education

5:20–5:30 p.m.

Debrief with the Group
Speakers
Spud Marshall, Event Facilitator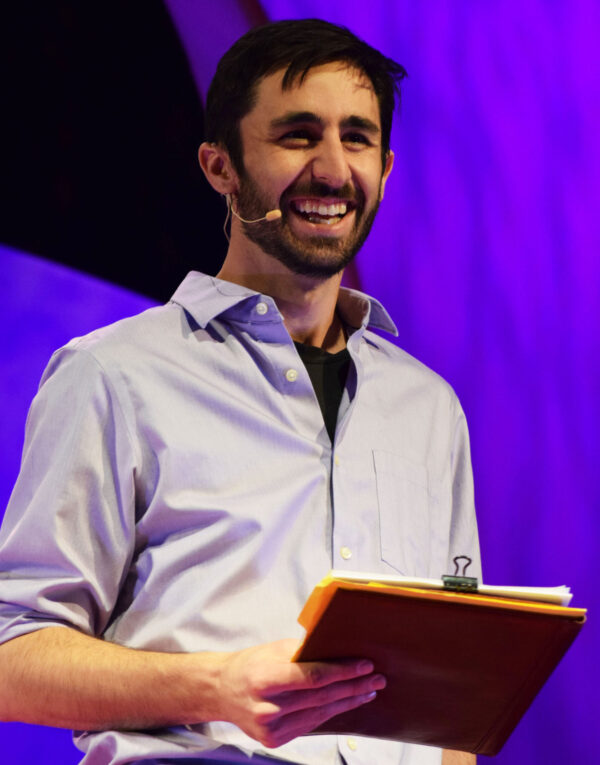 Spud is an Experience Designer at My Creative Community, as well as an avid community builder with an obsessive curiosity to spur local innovation. From launching social ventures to hosting community-wide potlucks to designing immersive retreat experiences — Spud is driven by a desire to curate creative communities around the world, with a particular focus on small and under-appreciated towns.
Michelle Weise, Featured Speaker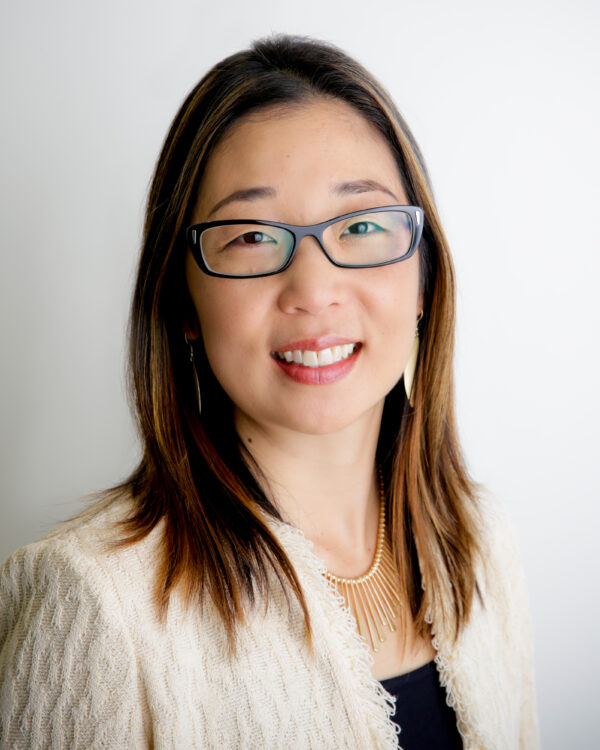 Michelle R. Weise is the author of Long Life Learning: Preparing for Jobs that Don't Even Exist Yet. Her work over the past decade has concentrated on preparing working-age adults for the jobs of today and tomorrow. She was the Chief Innovation Officer of Strada Education Network's Institute for the Future of Work and Sandbox Collaborative, the innovation center of Southern New Hampshire University. She coauthored Hire Education: Mastery, Modularization, and the Workforce Revolution With Clayton Christensen while leading the higher education practice at Christensen's Institute for Disruptive Innovation.
Topic Leaders
Justin Aglio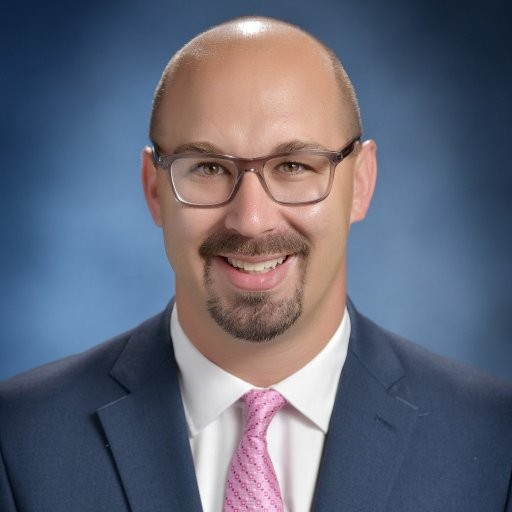 Founding Senior Director for the Readiness Institute at Penn State Justin Aglio and the Hope Moonshot program
Topic: Creating personalized pathways to success for every learner by developing the skills, attitudes, and values needed to design and lead in matters personal, professional, and public
Bio: Justin is the founding senior director for the Readiness Institute at Penn State and the Hope Moonshot program, which is collecting messages of hope from students, educators, and members of the global community and then sending those messages to the moon to create a lasting reminder that the hopes of today can become the reality of tomorrow. In addition to his duties at Penn State, he is a visiting LearnLab fellow at Carnegie Mellon University, Getting Smart columnist, and member of the Remake Learning network. Prior to assuming his role at Penn State, Dr. Aglio was an award-winning educator, serving as a teacher, principal, and district leader. He started several all-new initiatives in public education, including the first K–12 artificial intelligence program in America, and was selected as a participant in the 2015 Presidential Maker Roundtable discussion at the White House. His thoughts on academic achievement, equity, leadership, STEM, artificial intelligence, personalized learning, and innovation have been featured in such publications as Forbes, EdSurge, Education Week, American School Board Journal, and School Administrator. Dr. Aglio has been a keynote speaker and presenter at a variety of national conferences including ASCD, ISTE, FETC, PLearn, OETC, and the AIM Institute for Learning and Research.
Karen Armstrong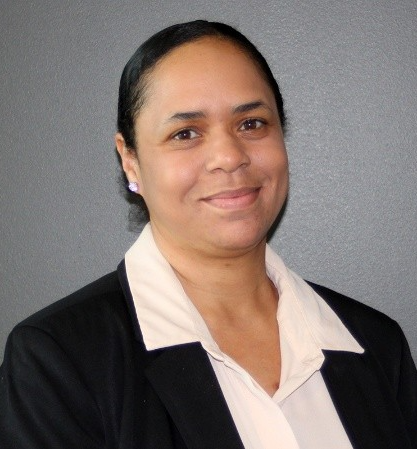 Director of Inclusion, Equity and Diversity, Penn State Outreach and Online Education
Topic: Supporting minoritized and disenfranchised populations in higher education
Bio: Karen is a clinically trained multicultural, LGBTQA+, disability, and special populations counselor with extensive experience in higher education programming and professional development for faculty, staff, and students. Prior to her current position in Outreach and Online Education, Karen worked as a Penn State World Campus career counselor and diversity programmer since 2016, and previously served as counselor coordinator at Florida State College at Jacksonville. Karen is a graduate of Hofstra University with a master's degree in counseling from the University of Bridgeport. At Penn State, she has served as a bias intervention facilitator and is co-chair of the University-wide Diversability Committee, focused on professional development for faculty and staff. She also serves as the identity, equity, and diversity higher education content expert for the National Association of Colleges and Employers.
Linsey Covert
CEO and Founder, TEAMology

Topic: Simplifying and strengthening emotional wellness for children to enhance every child's ability to succeed in school, career, and life
Bio: Linsey is a passionate educator turned entrepreneur, with a vision for a better solution that could help children develop healthier connections and relationships while preparing for their future. This passion developed while she was a graduate student at Penn State in the early 2000s. Her research interests continued into the real world and led to experiences as a teacher, school counselor, therapist, and higher education career counselor. In 2012, she had an opportunity to bring her work into the University through an endowment and began her work as the Director of Project TEAM in the College of Education. While there, she spent time closely working with faculty and students to continue to grow and research the theory and ideas around her original work as a graduate student. In spring of 2016, her company, TEAMology, was one of the first companies to come out of Invent Penn State. TEAMology delivers research-based programming, innovative technology, and training to help educators teach students valuable foundational skills related to social emotional wellness, bullying prevention, and career development.
Phil Ice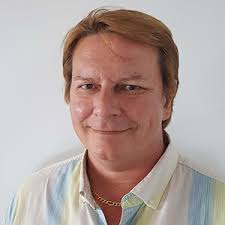 Chief Solutions Officer, Analytikus
Topic: Empowering higher education institutions with the data and insights they need to enhance student performance and increase completion rates
Bio: Phil has been involved with higher education for more than 20 years. In that time he has served as faculty at West Virginia University and the University of North Carolina, Charlotte, as well as the Vice President of Research and Development for American Public University and Chief Learning Officer for Mirum worldwide. Phil's expertise is in developing solutions related to new and emerging technology to improve cognition. This involves topics such as Learning Analytics, Blockchain, Mobile, AR/VR/Mixed Reality, Artificial Intelligence, and general enterprise architecture. Over the course of his career, Phil has published over 50 peer-reviewed articles and has given over 400 international and national conference presentations and keynote addresses. His work has been recognized through awards and grants from the Online Learning Consortium, the United States Distance Learning Association, the Distance Learning Administration consortium, Adobe, IBM, the Bill and Melinda Gates Foundation, and others. Phil has worked with numerous universities, corporations, and foundations in North America, Europe, and Africa to help execute large-scale technology initiatives and build online programs. He approaches these projects from both the perspective of technological effectiveness and helping clients maximize their return on investment.
Qiyuan Li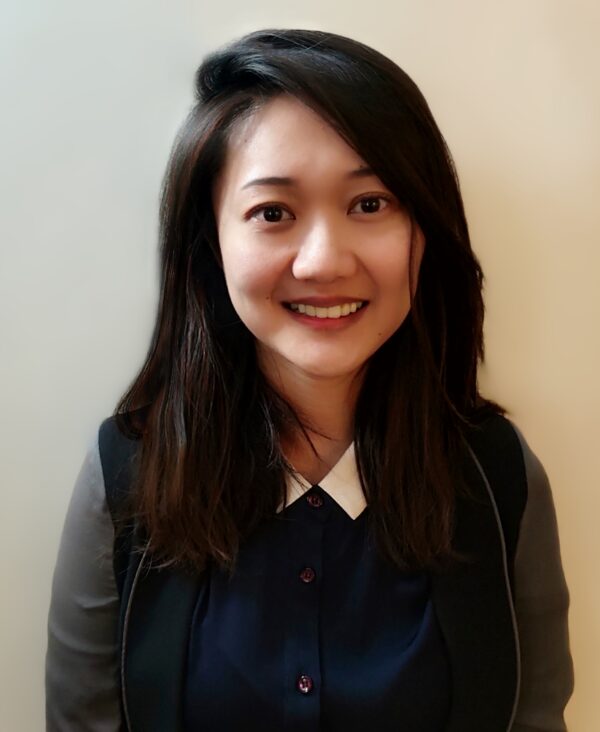 Data Modeler and Developer, Boston University Digital Learning & Innovation
Topic: Leveraging learning analytics in higher education
Bio: Qiyuan graduated from Penn State with a major in Learning, Design, and Technology and a minor in Statistics. Driven by passion to use large-scale data in analytics, she developed multiple data-driven tools supported by machine learning. In her dissertation, Qiyuan developed a machine learning classifier to automatically evaluate the interaction level of students on the online discussion forum. She then developed a learning analytics dashboard to visualize the automatically predicted interaction level, together with the frequently used terms and social networks. This dashboard can help the instructor better facilitate online group discussions. Qiyuan is currently working as the Data Modeler and Developer at Boston University. She serves as a data architect responsible for the integration of data from varied data sources, including learning management systems (Blackboard and edX), the student information system, and other institutional applications to produce reports and dashboards in support of the data-informed decision-making process.
Raluca Negulescu-Balaci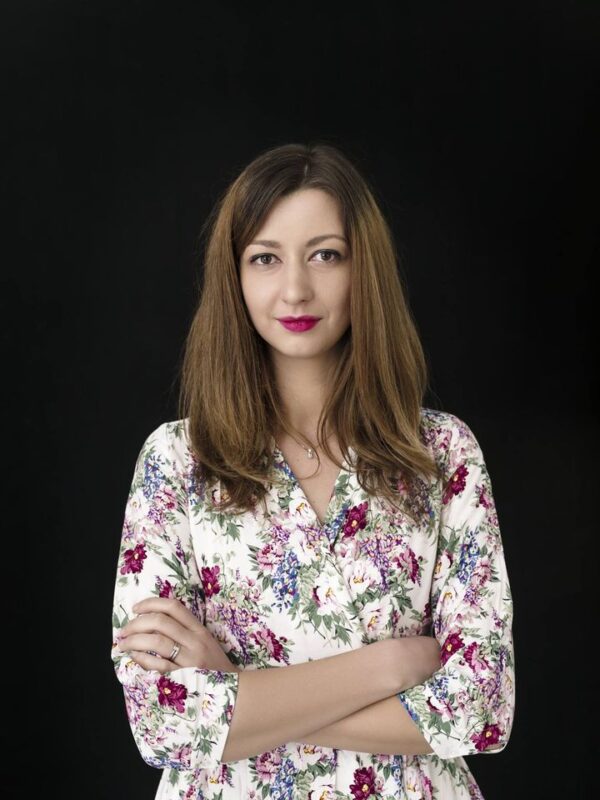 Executive Director, UiPath Foundation
Topic: Supporting underprivileged children and their communities through equal access to education and the development of the 21st century skills
Bio: Raluca is the Executive Director of UiPath Foundation, a global nonprofit organization founded in 2019 by UiPath, that supports underprivileged children from Romania and India to own their path to the future through access to 21st century–oriented quality education. Raluca has more than 12 years of experience in designing and coordinating educational programs in underprivileged communities, linking education to technology, arts, sport and community organizing. She is an alumna of the Global Shapers Community, an initiative of the World Economic Forum, and is a 2015 Fellow of the Young Leaders Program of Aspen Institute Romania.
Ritik Parmar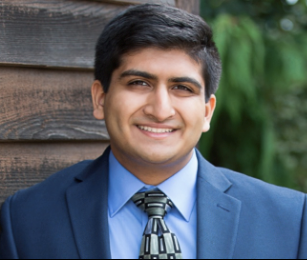 Tech Lead for Nyansapo and current Penn State student
Topic: Using artificial intelligence to create literacy assessments for students in Kenya, enabling teachers to TaRL (teach at the right level) by grouping children together based on literacy skills rather than age
Bio: Ritik is a sophomore Computer Science major at Penn State and was the tech lead on the 2020 Nittany AI Challenge winning team, Nyansapo. In the role of tech lead, Ritik worked on developing machine learning, natural language processing, and other AI features. Currently working as an app developer, Ritik developed his first app when he was fifteen, which was dedicated for exercise in virtual reality. Having joined the Trophytracks startup from Penn State Launchbox as an intern, Ritik will continue to work in app development through the fall. Ritik has been a Research Associate in Carnegie Mellon University's Morphing Matters Lab, located within the Human-Computer Interaction Institute. In his spare time, Ritik loves to read, spend time with friends, and play soccer. 
Tanish Rastogi
App Development for Nyansapo and current Penn State student
Topic: Using artificial intelligence to create literacy assessments for students in Kenya, enabling teachers to TaRL (teach at the right level) by grouping children together based on literacy skills rather than age
Bio: Tanish is a Penn State sophomore majoring in Computer Science and is involved in Penn State's Humanitarian Engineering and Social Entrepreneurship (HESE) program. Tanish is the Presentation Lead and App Designer for Nyansapo — a venture seeking to increase literacy rates in African countries. Nyansapo was the winning team in the 2020 Nittany AI Challenge and a current venture in the HESE program. In addition, Tanish is the Marketing Director for the Nittany AI Student Society.
Jennifer Wahl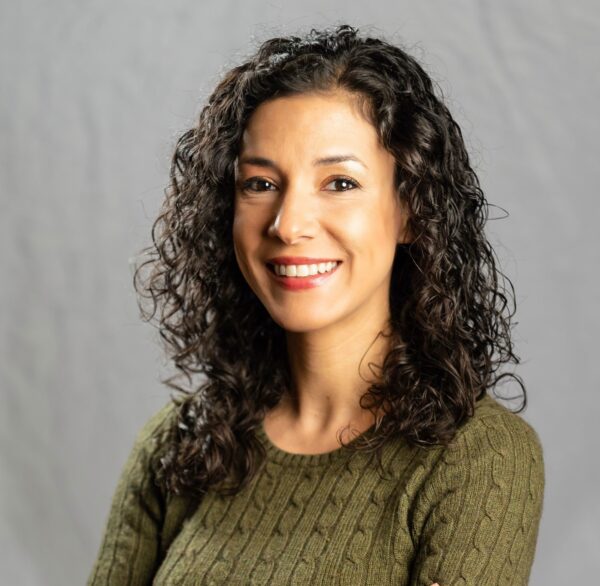 Instructor of Social Sciences, Pennsylvania College of Technology and Pennsylvania Teacher of the Year 2018
Topic: Studying and implementing solutions for career readiness, K–12 access to technology in rural areas, and restorative justice
Bio: Jennifer is an instructor of social sciences, teaching introductory courses in psychology and sociology at the Pennsylvania College of Technology. Previously, she served as a public educator for fourteen years, instructing Advanced Placement psychology, sociology, and history courses. She holds a bachelor of arts in history from Cabrini University and a master's in educational leadership from Penn State. In 2018, Jen was recognized as the Pennsylvania State Teacher of the Year. This award allowed her to work with the Council of Chief State School Officers and afforded her opportunities to travel and work with Google for Education, state and national legislators, Space Camp at NASA Huntsville, Education Commission of the States, Scholastic, the Educational Testing Service, and Extra Yard for Teachers. Jen believes that education is only effective if a student finds meaning in content and instruction and comprehends how to apply that information to their life. 
Brad Zdenek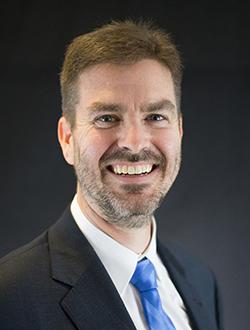 Innovation Strategist, Nittany AI Alliance
Topic: Providing student teams the chance to compete for awards by developing and presenting AI–based solutions to improve the world
Bio: Brad is the Innovation Strategist for the Nittany AI Alliance, bringing to the team over 20 years of experience in supporting, developing, and leveraging disruptive technologies to improve the student experience across the K–20 spectrum. Prior to joining Penn State, Brad solidified his love of education while teaching middle school social studies in North Carolina. After choosing to pursue his graduate studies, Brad took on a number of roles at Penn State, including directing the professional development and outreach efforts for both the STEMScouts and Regional Educational Laboratory – Mid-Atlantic initiatives, helping K–12 teachers leverage research-based practices for improving teaching and learning. More recently, Brad served as Innovation Strategist for the Center for Online Innovation in Learning, strategically building and supporting a culture of innovation across the University.
Event Platform and Preparation
Nittany AI is excited to use the event platform Remo for this event. Remo allows for greater interaction between participants and gives participants the freedom to explore topics on their own. Prior to the event, please complete steps 1 through 3 below.
Visit the Remo System Test page to test your browser and computer.
We encourage you to use Chrome, Firefox, or Safari for the best experience.
Update your profile.
Ahead of the event, be sure to have your profile updated on Remo.co, including links to your LinkedIn and ways for participants to follow-up with you outside of the event.
Prepare to have your camera on to engage with others.
One of the benefits of the event is the ability for you to network with others. You will have the chance to meet other students and members of the Nittany AI community. Be ready with your cameras on and bring your curiosity for who you might meet.
Registration
Online registration is not currently available.