---
Sponsored By

Artificial intelligence is being rapidly applied across all areas of health and health care due to its potential to prevent and solve some of the world's greatest health problems and because doing so is projected to save $150 billion annually in the U.S. alone.
Join us for an evening as we discuss the current challenges in population health around the globe, and gain insight into the ways that AI is being used to address those challenges to positively impact health outcomes.
AI for Good is the philosophy that guides and shapes Nittany AI Alliance's work to advance artificial intelligence to make the world a better place. This work falls under one of four pillars aligned with Penn State's resources and expertise — education, health, humanitarianism, or sustainability. This event is focused on the health pillar.
Agenda
Time
Session

6:00–6:30 p.m.

Artificial Intelligence in Healthcare

What are the greatest challenges facing health and health care industries, and how is AI being used to create solutions?

Speaker: Michael Curry, Vice President, IBM Watson Health

6:30–7:30 p.m.

Expert Panel

Moderator: Carolyn Donaldson, Community Engagement Manager, WPSU

AI/Industry Expert: Michael Curry, Vice President, IBM Watson Health

Applying AI to Population Health Expert: Dr. Vasant G. Honavar, Director of the Artificial Intelligence Research Laboratory, Professor and Edward Frymoyer Chair of Information Sciences and Technology

AI Ethics and Health Data Expert: Dr. Forrest Briscoe, Rock Ethics Institute Faculty Fellow and Professor of Management and Organization, Smeal College of Business

Medical Case Study Expert: Lindsay Buzzelli, Contact Tracing Task Force Member and Medical Student, Penn State College of Medicine

7:30–8:00 p.m.

Open Q&A

8:00–9:00 p.m.

Turning Challenges into Inspiration: Ideation Session

Discussion for students interested in participating in the Nittany AI Challenge. Facilitated by the Nittany AI Alliance student organization.
Speakers
Forrest Briscoe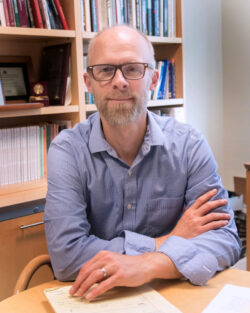 Forrest Briscoe is a Professor of Management and Frank & Mary Jean Smeal Research Fellow in the Smeal College of Business at Penn State. He teaches courses in business ethics, strategic management, and organization theory and conducts research in the areas of organization theory and sociology. Dr. Briscoe's research has been published in journals such as Administrative Science Quarterly, American Sociological Review, Health Affairs, and Management Science, and it has been mentioned in media outlets such as the Financial Times, Fortune, Wired Magazine, Fast Company, and The Atlantic.

A major stream of Dr. Briscoe's research focuses on drivers of organizational policy adoption in response to emerging technologies and societal trends. Within this stream, he has recently been investigating governance policies that organizations are adopting for genomic (DNA) data. He recently received a Robert Wood Johnson Foundation Pioneer Award to study this topic, with a particular focus on organizations pursuing health and wellness applications.
Lindsay Buzzelli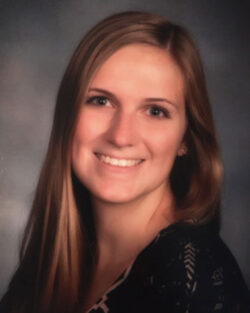 Lindsay attended Cornell University in Ithaca, NY, where she graduated with a B.S. in Biology and a minor in Spanish. Upon her graduation in 2016, she joined Teach For America in San Antonio, Texas. She taught biology at a Title I high school for 2 years as well as coached JV volleyball. She is currently a third year medical student at Penn State College of Medicine – University Park.
At the start of the COVID-19 pandemic in March 2020, she was one of the founding members of the student-led Contract Tracing Project at Penn State College of Medicine. She served as the Interventions Team leader, connecting cases and their contacts with needed social resources. She now serves as a trainer, teaching new Department of Health employees the logistics of contact tracing. In her free time, she enjoys playing volleyball, trivia, board games, traveling, watching movies and TV, trying different foods, and spending time with her family and their two dogs.
Michael Curry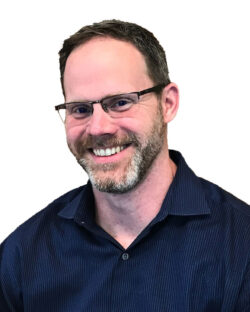 Michael Curry is VP of Products for Watson Health. With over twenty-five years of experience in the software and systems integration industries, his career has focused on building software products, defining and executing software product strategy, and implementing large-scale systems within Fortune 500 companies. Michael joined IBM through the Ascential Software acquisition in 2005. Most recently, he led the Watson Financial Services business within IBM, building AI–based SaaS applications for detecting financial crimes and operational risks, but he has also held leadership positions driving strategy and execution for artificial intelligence, data integration, cloud, internet of things, financial planning, application integration, and analytics. Prior to Ascential, Michael held management positions at Altio, Level(3) Communications, and Seer Technologies. He is a prominent public speaker in product leadership, applied artificial intelligence, Cloud, data, analytics, Internet of Things, and API technologies and a frequent contributor to industry articles and publications. Find out about his thoughts on these and other topics on Twitter @mikecurr55.
Carolyn Donaldson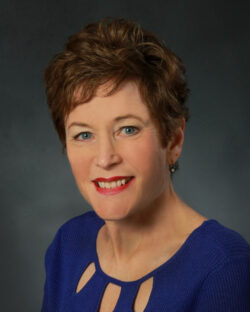 Carolyn Donaldson is Community Engagement Manager for WPSU, a Penn State Outreach partner with Nittany AI, sharing WPSU's mission of "sparking discovery, enriching learning and strengthening community through vibrant public media."
After serving as a news anchor for the regional CBS affiliate for more than 20 years, Donaldson now shares the stories of this PBS, NPR, and local public media station with the 24 counties in the service area. A magna cum laude graduate of Siena Heights University in Adrian, MI, Carolyn is currently part of Penn State's master's program in media studies in the Donald P. Bellisario College of Communications. Carolyn serves on several regional boards including the Central PA Festival of the Arts and as a trustee of Mount Aloysius College.
Registration
Online registration is not currently available.