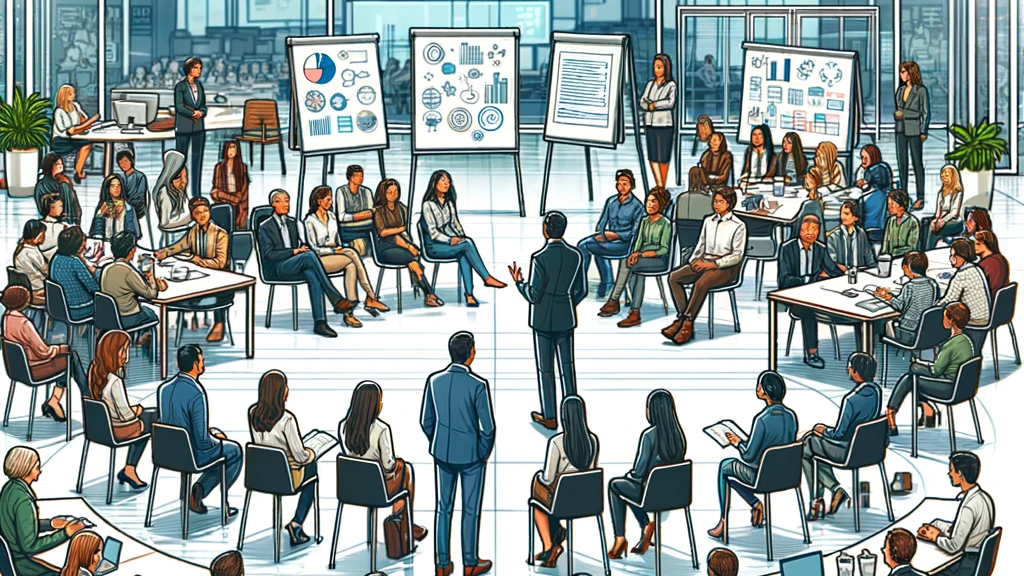 When: November 30, 2023, 6:00 pm – 8:30 pm
Where: Happy Valley LaunchBox, Eric J. Barron Innovation Hub, 123 S. Burrowes Street, 2nd floor, State College, PA
Add to Calendar: iCal | Google
---
This highly interactive workshop, led by Spud Marshall, will bring together faculty, staff, and local nonprofit leaders with domain knowledge in the focus areas of agriculture and environmental sustainability. Join us for an evening of food, fun, and AI.
Sponsors
Primary Objective
Provide student teams with ideas to enter the 2024 Nittany AI Challenge by bringing together subject matter experts to share their knowledge with students to assist them in understanding real world problems where they might practically apply AI and ML in innovative ways. We also hope to identify faculty who may want to serve in the role of mentor. 
Specifically, this facilitated workshop will enable:
domain experts to share problems and challenge areas in a broad sense
students to explore various domain challenges and brainstorm ideas together
students to form teams (combining domain with AI technology expertise) around common areas of interest
All undergraduate and graduate students (technical, non-technical and business-focused) should attend if they:
want to gain an understanding of the practical application of AI
want to explore how to solve real world problems using this technology
have a passion for addressing problems in these areas (no technical knowledge necessary)
are looking for a team or team members for the Nittany AI Challenge
Faculty, staff, and nonprofit professionals should attend if they:
want to share their knowledge and understanding of problems in their domain area of expertise
are interested in learning more about AI and its potential impact
may want to learn more about serving in the role of mentor to a student team
Register now and be a part of this innovation ecosystem and help enable the practical application of AI to better our world!
Registration
Online registration is not currently available.