---
Join us for an evening of exploration as we engage an expert panel in a discussion of the current challenges facing nonprofits and how AI could be used to address those challenges. You will hear from subject matter experts who have a deep understanding of nonprofits as well as AI experts who will talk about how this technology might be applied to address those challenges. There will also be plenty of time for Q&A during this event.
Who should attend? 
We highly encourage nonprofits, NGOs, and Penn State students to attend this session and engage in the conversation by asking questions of the panel. 
Why should you attend? 
You are someone who wants to make a difference in your community by helping those who are on the "front lines" providing critical assistance to communities.
AI for Good is the philosophy that guides and shapes Nittany AI Alliance's work to advance artificial intelligence to make the world a better place. This work falls under one of four pillars aligned with Penn State's resources and expertise — education, environment, health, or humanitarianism. This event is focused on the humanitarianism pillar.
Agenda
Time
Session

4:00–4:20 p.m.

Opening Keynote

Fred Brown, President and CEO, The Forbes Funds

4:20–4:30 p.m.

Student Spotlight

Aidly, 2020 Nittany AI Challenge top team 

4:30–5:30 p.m.

Expert Panel with Audience Q&A, moderated by Sandra Allain

Fred Brown, President and CEO, The Forbes Funds

Somava Saha, Founder and Executive Lead, Well-being and Equity in the World (WE in the World)

Amulya Yadav, Professor of IST, Penn State
Speakers
Sandra Allain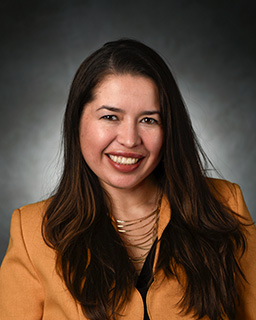 Sandra Allain is the Director of Law, Policy, and Engineering (LPE), an interdisciplinary initiative across the College of Engineering, the School of International Affairs, and Penn State Law at University Park, seeking to provide a transformative educational experience for students by actively integrating components of all three disciplines into the curriculum to address societal challenges and prepare students for the competitive, interdisciplinary, global workplaces of the future. Allain is Professor of Practice in the School of Engineering Design, Technology, and Professional Programs (SEDTAPP) in the College of Engineering, lecturer in law, and an affiliate of the Sustainability Institute at Penn State. Allain has over 15 years of experience as a practicing attorney in intellectual property and technology transfer matters and was most recently an attorney in the Office of University Counsel at the University of Illinois at Urbana-Champaign. She has been working in higher education institutions for over a decade in various roles including in-house counsel, tech transfer and innovation, global programs, and international partnerships. Allain's interests include innovation ecosystems, the UN Sustainable Development Goals, Public Interest Technology, Civic Tech and participatory policymaking.
Fred Brown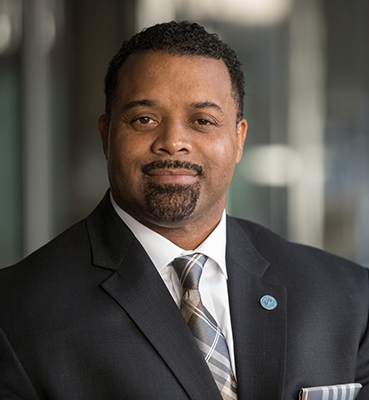 Fred Brown is the President and CEO of The Forbes Funds, whose mission is to build the management capacity and increase the impact of community-based nonprofit organizations. Previously, Mr. Brown served as the President and CEO of the Homewood Children's Village. Mr. Brown has worked in the nonprofit arena and in the public education sector for over 30 years; he has served in a variety of leadership capacities, including roles as an executive director, associate director, supervisor, social worker, executive coach, consultant, conflict resolution and mediation specialist, coach, and mentor. Mr. Brown has continued to invest his time, energies, and expertise in assisting a variety of communities and organizations to develop new and innovative programs that seek to empower at-risk populations. In addition to working in the aforementioned areas, Mr. Brown is actively involved in other aspects of professional development including dean of students, school teacher, adjunct professor, and project manager. A specific focus of Mr. Brown's work includes working with African American males to reduce minority dropout rates in post-secondary environments and bridging the divide between minority communities and their knowledge regarding energy reduction planning, carbon footprint analysis, and environmental justice leadership.
Dr. Somava Saha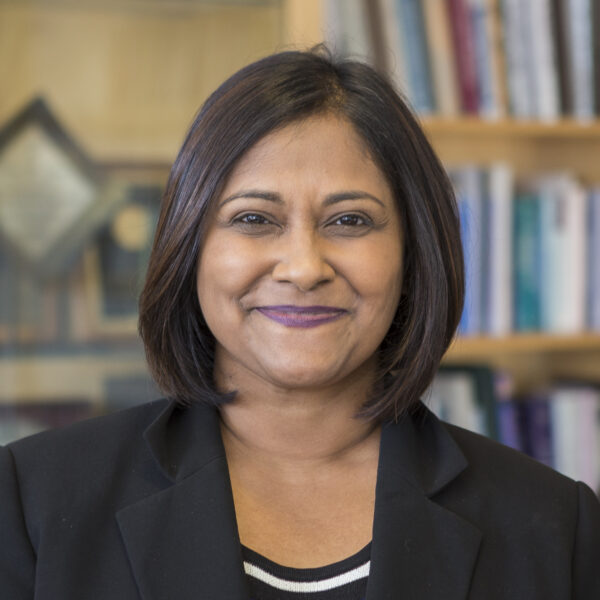 Somava Saha, MD, MS, (a.k.a. Soma Stout) has dedicated her career to improving health, well-being, and equity through the development of thriving people, organizations, and communities. She has worked as a primary care internist and pediatrician in the safety net and as a global public health practitioner for over 20 years. She has witnessed and demonstrated sustainable transformation in human and community flourishing around the world.
Currently, Soma serves as Founder and Executive Lead of Well-being and Equity in the World (WE in the World) as well as Executive Lead of the Well Being In the Nation (WIN) Network, which work together to advance inter-generational well-being and equity. Over the last five years, as vice president at the Institute for Healthcare Improvement, Dr. Saha founded and led the 100 Million Healthier Lives (100MLives) initiative, which brought together 1,850+ partners in 30+ countries, reaching more than 500 million people to improve health, well-being, and equity. She and her team at WE in the World continue to advance and scale the frameworks, tools, and outcomes from this initiative as a core implementation partner in 100MLives.
Dr. Amulya Yadav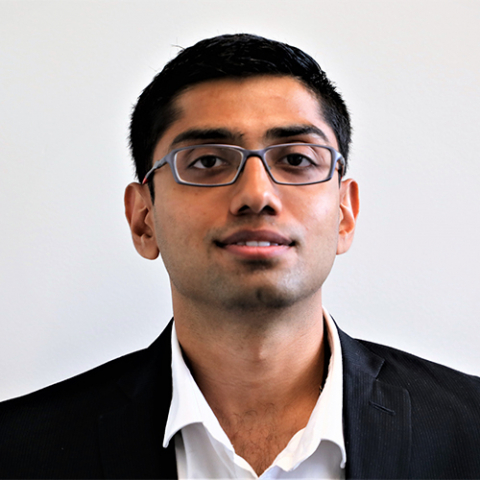 Dr. Yadav is an Assistant Professor in the College of Information Sciences and Technology at Penn State as well as an affiliate faculty appointment at the Center for Artificial Intelligence in Society at USC. His interests lie in solving real-world problems using techniques from AI and Game Theory. As of late, Dr. Yadav has been researching ways to reduce incidence of HIV spread amongst homeless populations using techniques from AI planning.
Registration
Online registration is not currently available.