---
Join the Nittany AI community for a celebration of student innovation and collaboration in pursuit of AI for Good. This event is for anyone connected to the Nittany AI community — students, faculty, staff, friends, industry partners, nonprofits, and beyond.
Join us at the Expo to:
Discover
Discover innovative AI for Good use cases from top student teams participating in this year's Nittany AI Challenge and the Nittany AI Advance program.
Explore
Explore the latest AI applications from our industry partners. 
Find Your Place
Find your place in the Nittany AI community by networking with students, faculty, industry partners, and nonprofits.
Celebrate
Celebrate the 2023 Nittany AI Challenge student projects. The top teams will compete for awards totaling $25,000 to advance their projects.
Register as a Sponsor Today! Recruit Top Talent and Showcase Your Brand 
Sponsor the AI for Good Expo to recruit Penn State students, showcase how AI is advancing your business, and build relationships with the Nittany AI Alliance community, including top Penn State faculty.
View benefits and become a sponsor
Agenda
Keynote Speaker
John K. Thompson — Global Head of AI, Ernst & Young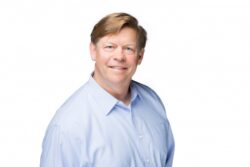 John K. Thompson is the global head of AI at Ernst & Young (EY) and has more than 35 years of experience in the fields of data, advanced analytics, and artificial intelligence (AI). One of his primary areas of focus and interest has been creating innovative technologies to increase the value derived by organizations around the world.
John has published multiple bestselling books on business analytics and managing analytics teams, including "Building Analytics Teams: Leveraging analytics and artificial intelligence for business improvement," and co-authored "Analytics: How to win with intelligence." John's new book, "Data for All," is written for the general public and instructs people how to protect and manage their data and the data of their loved ones in practical terms.
John has built start-up organizations from the ground up, and he has reengineered business units of Fortune 500 firms to reach their potential. He has directly managed and run sales, marketing, consulting, support, and product development organizations.
John holds a bachelor of science degree in computer science from Ferris State University and a MBA in marketing from DePaul University.
Photos from the 2022 AI for Good Expo