Stay ahead of the AI Curve 
The AI industry is booming, and staying ahead is crucial. Sponsoring the AI for Good Expo is the perfect opportunity for companies to recruit top Penn State students and showcase their innovative AI technology. AI for Good Expo sponsors are positioned as thought leaders in the AI space and have the opportunity to show their commitment to social responsibility and connect with AI leaders from the Penn State community.
2023 Sponsorships Are No Longer Being Accepted 
For questions about future sponsorship opportunities, email Andy Gatto at jgg115@psu.edu.
Sponsorship Benefits
Recruit Top Students in the AI Space at Penn State
Gain early entry to a private networking session before the public opening of the AI for Good Expo, reserved for the top student teams from the 2023 Nittany AI Challenge and the Nittany AI Advance internship program.
Schedule 1:1 interviews with Nittany AI's top-performing students from the Nittany AI Challenge and Nittany AI Advance programs. Private rooms are reserved on September 8 at the Penn State Career Center.
Participate as a reviewer for the top 10 minimum viable product pitches from students competing in the finals of the Nittany AI Challenge.
Brand Recognition and Association as a Leader in AI 
Brand acknowledgment on Expo materials
Showcase your company's AI technology to all Expo attendees with live and interactive demonstrations 
Company logo placement on digital and printed signs at the Expo
Opportunity to provide a branded giveaway item to Expo attendees  
 Build Relationships with AI Stakeholders at Penn State 
Network with leading Penn State faculty and exchange ideas for advancing future AI research 
Show Your Company's Commitment to the AI for Good Mission
Demonstrate your company's commitment to corporate social responsibility and AI for Good
For More Information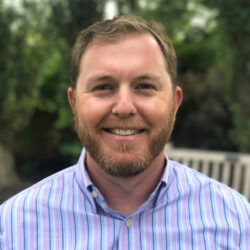 If you have any questions, contact:
Andy Gatto, Strategic Partner Manager with Nittany AI Alliance
jgg115@psu.edu